As well as the usual active airspace regions (military airspace, etc) pilots are used to seeing around their region that have fairly regular and predictable times, there's also many other types that can 'pop up'. It's important to know how to find out information about them, and wether they need to be avoided now or in the future.
So, as a quick reminder how to turn on Active Airspace:
From the EnRoute page, tap the Map Settings button.

Tap View Items.
Scroll down and place a tick next to Active Airspace.

They can be displayed on any map type – VFR, IFR, Satellite, Open Street Map…
Red regions are currently active. Double-tap within a piece of airspace on the map, then select it from the list to read more about it. NZ pilots, be aware of this example of rocket testing taking place on the Mahia Peninsula: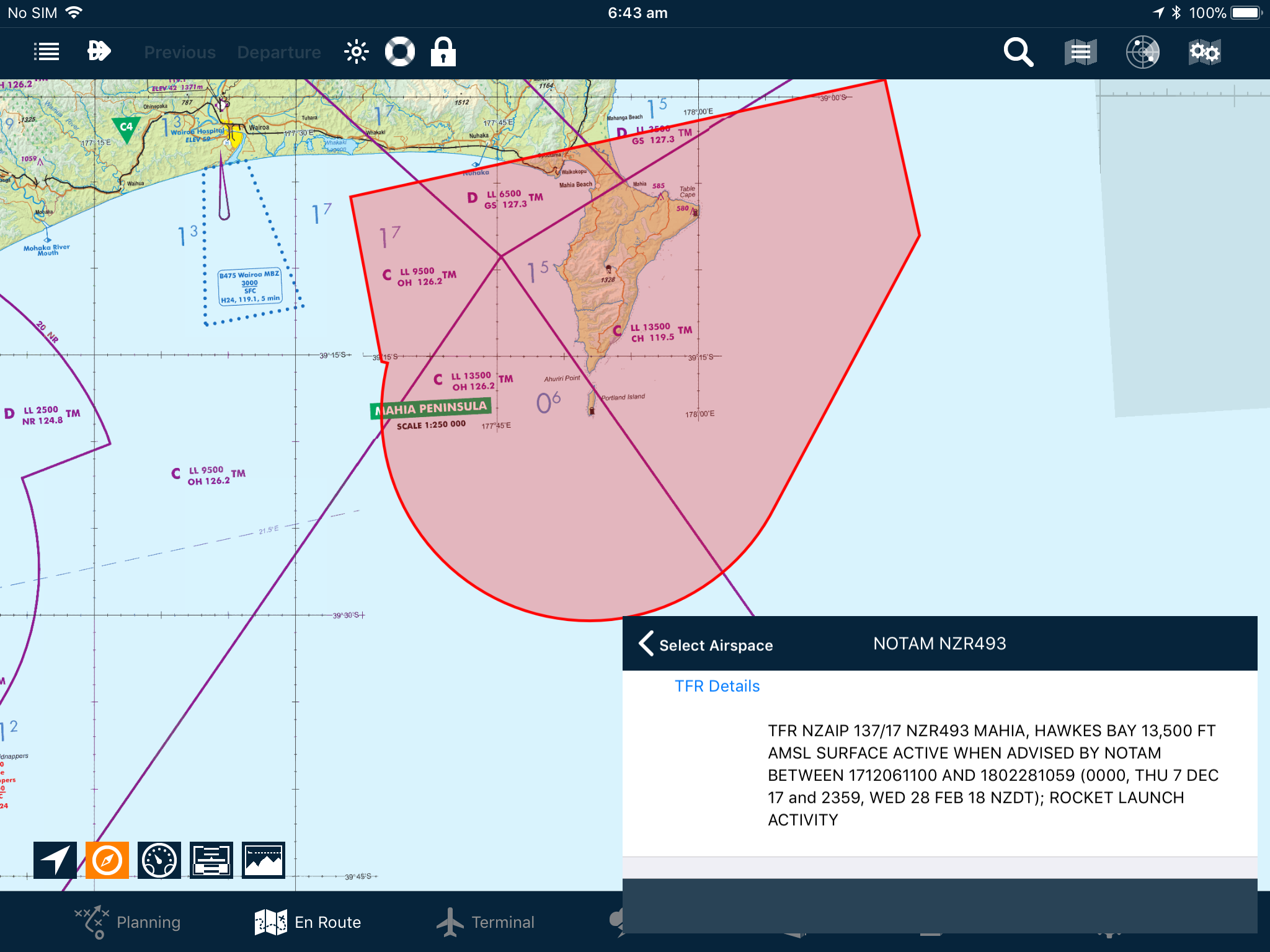 USA pilots, be aware of wildfire TFRs that can pop up without notice. Keep well clear so the awesome firefighting teams can safely do their important work: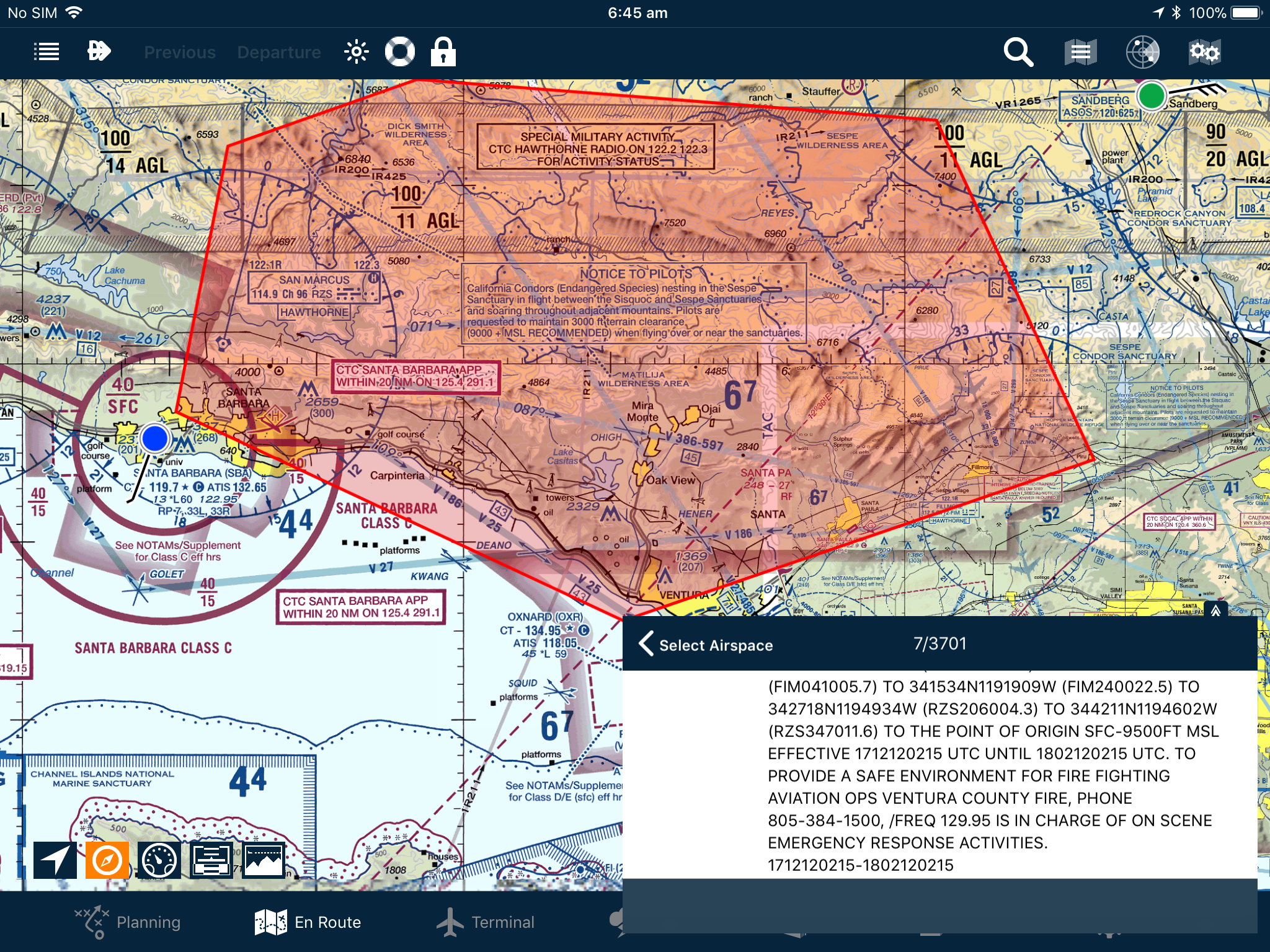 Some regions may require checking by the pilot because the NOTAM is too complicated to teach a computer to automatically interpret it. In that case we err on the side of caution and display the region as red: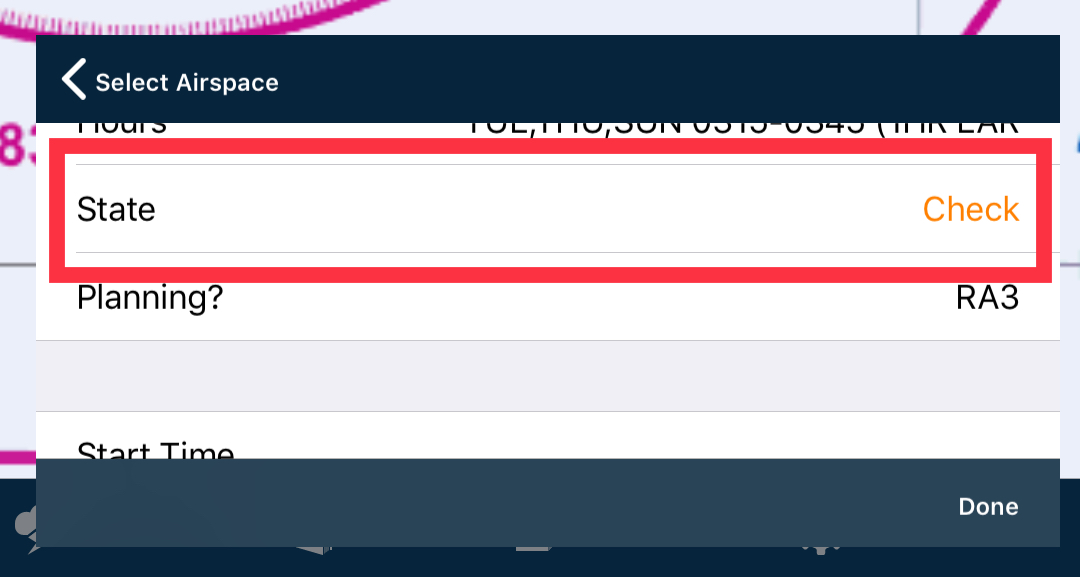 Yellow regions are upcoming Temporary Flight Restriction or Danger areas. These might include Stadium or Presidential TFRs in the USA, or in Australia pilots might notice long (usually) skinny regions that are military Low Jet Routes (LJR).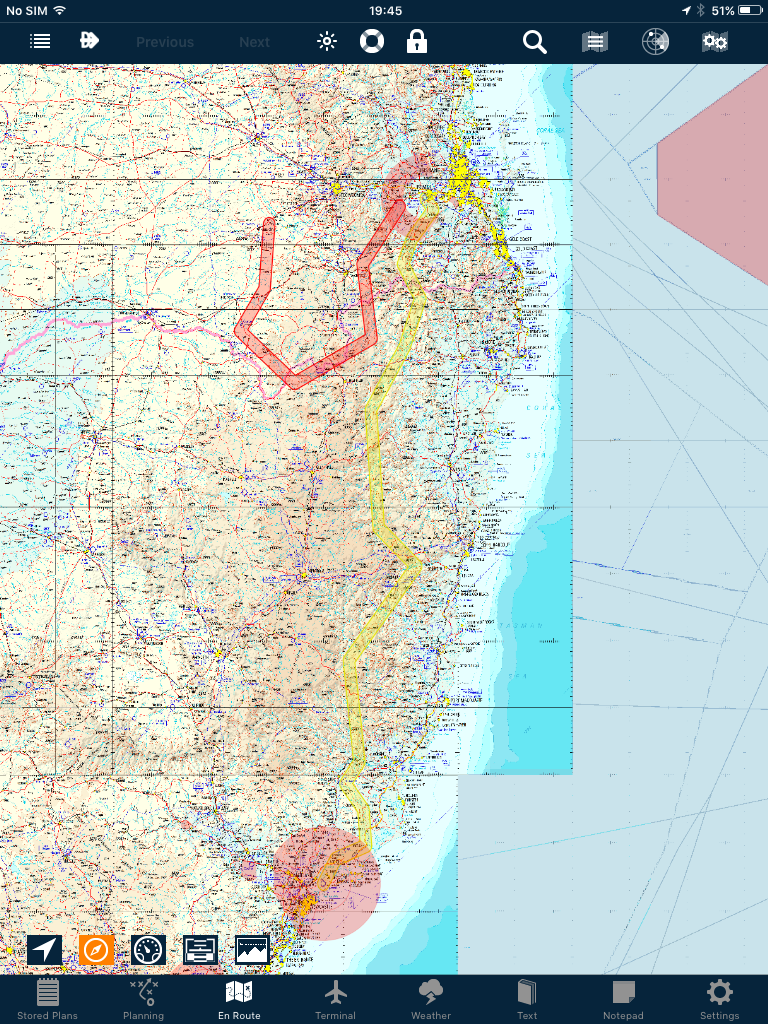 Above is an example of both a future LJR and one that is currently active. These can also be double-tapped to read the NOTAM details. They're a good idea to avoid when red, as you might have a visit from a fighter jet!
As of AvPlan 7.5.3, Australian pilots will also notice that military CTRs will now display active and deactive.
If you haven't been connected to the internet for a while, and AvPlan EFB is not currently aware of the status of airspace, it will display as grey (see below). Connect your iPad to data, and they should update within a minute or two.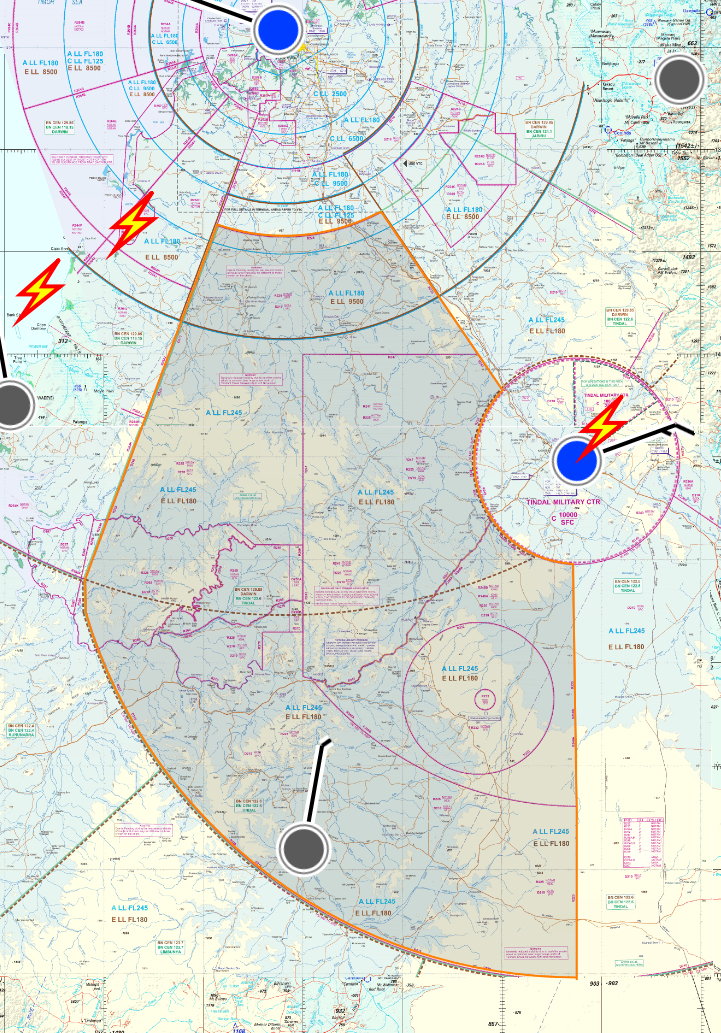 Once the active validity time has passed for a piece of airspace, the regions will automatically disappear from the map.
So, the team at AvPlan EFB recommend turning on Active Airspace and leaving it on. It's handy information to know!